In late August of 1844, a group of Norwegian settlers gathered under two oak trees on a farm in the western part of Koshkonong Prairie. A congregation was formed, and until their simple log structure was dedicated later that year on December 19th, they gathered under the oaks. No stage. No spotlights or sound system for a praise band. A simple table was used for an altar. The focus was on the Word being spoken and the sacraments administered. And that is our goal for "Under the Oaks." We have planned a number of things for this podcast, but whether we talk about a Bible lesson, interview a guest, have a discussion about a book, answer your questions, or just ponder our church's history, we're going to follow that example. Almost two centuries have passed, those original oak trees are long gone, and the Koshkonong Prairie is very different than it was then; but, we are going to talk to you from under the oaks. We hope you join us.
Episodes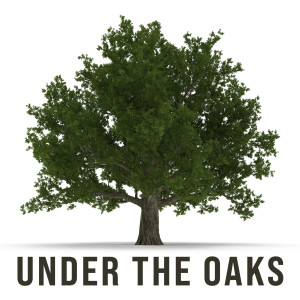 Tuesday Jan 26, 2021
Tuesday Jan 26, 2021
Continuing our series "What Does the Bible Say?"
Episode 22 - What Does the Bible Say About the Benefit and the Proper Use of the Lord's Supper?
Website: Western Koshkonong Lutheran Church